Let me just GET THE RAINBOW WATERFALL WASH OVER THE BLOG!
It's the 6th month of the year. And you know what that meanssss…. If you said June than … I'm throwing the worst judging eyes your way. Bye no cookie for you here.
Because it's not just June – It's LGBTQ+ Pride Month!
In America theoretically …. but because the rest of the world turns their cultural head after American trends like sunflowers after the sun it's pretty much LGBTQ+ month all over the planet.
And I'm not one to turn down any kind of rainbow month, Sir, not if I can KEEP IT THANKS.
Therefore I'm giving you a smol bundle of all the LGBTQ+ books I plan on reading at some point in the near future!!! Most of them are #OwnVoices or by LGBTQ+ authors since that is something I hold on a pedestal of importance, especially this month.
The community is more than just white M/M romances written by straight woman. There are lots of lists with books featuring JUST that type of representation and I can't begin to explain why that is bad.
Without much more ado about nothing – Here's a list of beautiful books I want to lay my eyeballs upon!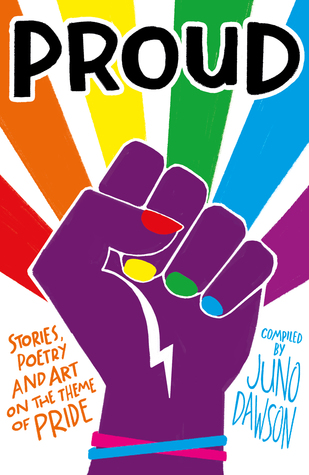 Proud : I have to start with this because JUST LOOK AT IT!!! The concept is incredibly awesome – throw together some rainbows and glitter and you get a small little gay collection of what it says on the tin – stories, poetry and art. BUT LOOK AT IT! Look HOW colourful it is!!! So much rainbow.
The Truth About Keeping Secrets by Savannah Brown: A murder mystery! This is all about grief, and mental illness which are two themes I love seeing explored in YA. Plus the author is a poet and that always sniffs like good writing in prose. F/F romance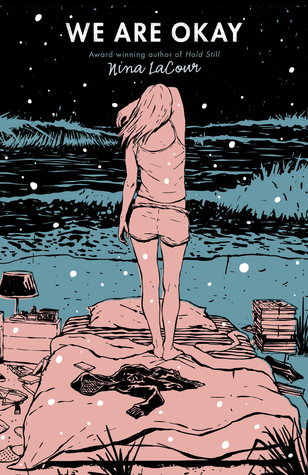 We Are Ok by Nina LaCour : Character driven, slow paced story about grief. And it takes place in collage which is a setting I haven't seen that much of but that I rather like. Who knows maybe I'll even cry buckets of tears after reading it. Unlock my tear ducts and emotional responses book!! F/F romance
Summer of Salt by Katrina Leno : The title of this books says it all -it is clearly my autobiography. The salt levels aside, this is whimsical and creepy and magical realism that touches generations of women. In other words, what more can one possibly as of a story? F/F romance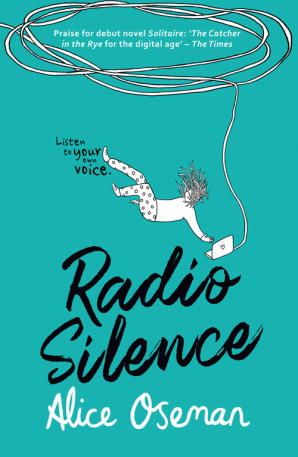 Radio Silence by Alice Oseman : Podcasts and existential dread! Aka WOW-HOW-IS-THIS-MY-LIFE-CURRENTLY?! And the blurb is simply amazing:
" You probably think that they are going to fall in love or something. Since he is a boy and she is a girl. They don't. They make a podcast."
Sign me up!!
demisexual, gay, bisexual rep; M/M relationship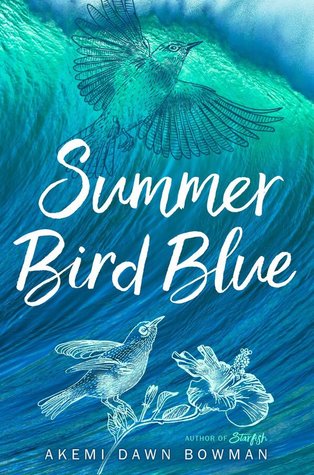 Summer Bird Blue by Akemi Dawn Brown: Healing and heartbreak and grief! A-again?….these seem to be a reoccurring theme throughout the list…maybe I just like having my heart ripped out of my chest ¯\_(ツ)_/¯ ? Maybe I just hope I still have a heart beating inside, somewhere, and there is this need to check? But, I'm pretty sure there is just void. Anyhow, back to the book at hand, I WANNA READ THIS BECAUSE ACE CHARACTERS SO WHAT YES THAT'S THE REASON!
asexual rep
When the Moon was Ours by Anne – Marie McLemore: Magical realism/ fabulism and general magic. Plus?? The moon?? I love HER. Hey idea – just give me this book so I can devour it right this very second. Sounds great to me.
transgender rep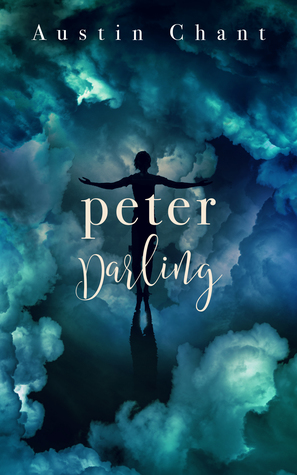 Peter Darling by Austin Chant: MY LOVE FOR PETER PAN KNOWS NO BOUNDS!!! Hello, yes, I am your local Peter Pan crazed goblin. In the original text there is so much gender discussion and deconstruction or reinforcement (depending on how one chooses to read it) so I think a trans retelling is EXACTLY what this book was waiting for.
transgender rep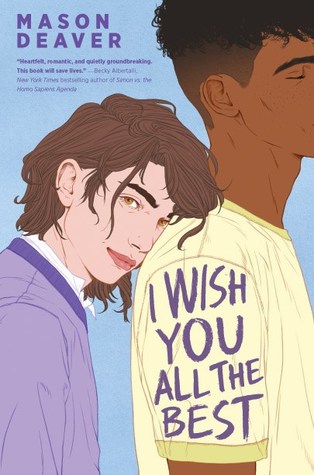 I Wish You All the Best by Mason Deaver : A challanging coming out narative and dealing with the unhappy aftermath while also being a cute fluffy romance? Call it what YA does best – balancing hard-hitting topics with teeth -rotting fluff. Honestly young adults, how are you even functional after all these feels fest of teeth and hearts?!
non-binary, bisexual rep, queer romance
tw: homophobia
Orlando by Virginia Woolf: A queer classic because why not! These tend to get ignored … and I approach them with skepticism as well. But I adore Virginia's Woolf writing so here I am and here this is. Orlando is the autobiography of a person who wakes up as another gender and deconstructs gender as a social norm.
F/F romance, gender queer character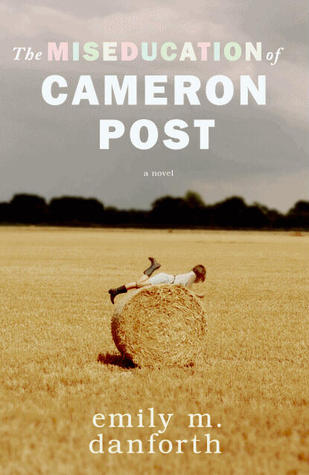 The Miseducation of Cameron Post by Emily M. Danforth : This feels like a kind of quintessential novel of the wlw experience and I'm intrigued. There are some mixed reviews out there and I'm aware of the trigger warnings but …. so far I've only read the happy sparkly part of the LGBTQ+ community (and that's ok and fine too!!) but I want to know more and see varied experiences, even if it's not just rose coloured.
wlw
tw: self harm; internalised homophobia, drug use, conversion therapy
Don't Call Us Dead by Danez Smith : Danez Smith is black, queer and HIV positive and they write about that experience in poems! Which also won so many awards last year, the internet was full of praise for this collection.
Now all the rainbow queer beans have been spilled all over these wonderful books and over you wonderful people. You're welcome. Have Gaysmonth. There is no June anymore for June is a lesbian and she has eloped with her witch girlfriend. Both are currently very happy together, living in the woods, catching the ghosts of homophobes past in jam jars.
Get you pride on loudly, softly, hard rockin' or chill jazzish, however way you prefer! Happy Pride Month!
What are some books on YOUR pride TBR? Are you getting your rainbows on?
LET ME KNOW!