Well…this could be one of those things where I say I will do something blog related and look y'all I'm cool as a chilled cucumber but let's be real we all know the truth. I'm not fooling anybody.
Truth is – I'm notoriously pretty bad when it comes to doing anything on the blog with any kind of regularity or schedule. Dramatic puff of smoke and moon-phase coordinated posts are the way I roll around here.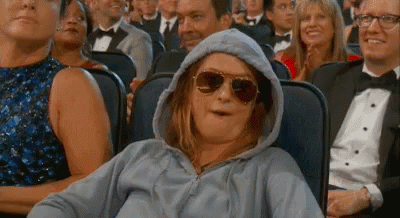 But you know casual optimism, casual optimism, I'll have a little bit of faith in myself and present you with…drum roll….MONTHLY WRAP-UPS!
You might say "But hey didn't you use to do those back when you firrst started blogging?" and shhhhhh. ShhhHHHHHH. We're past that. Way past. I can't read suddenly, I don't know what a "wrap-up" is yes.
In January I've read 8 books!
Confetti and apple strudel for me WOHOOOO!! This time last year I was in a massive reading slump, reading nothing and staring at the ceiling hoping to uncover the secrets of the universe that way so! IMPROVEMENT!
Macbeth by Shakespeare : I loved this one! Ah Shakespere, Shakespere how amazing you are. Lady Macbeth is such a badass interesting character, there is so much to unpack here (all the child/baby subtext I've debated with my friends we have so may theories!!). The "tale told by an idiot" soliloquy remains one of my favourite pieces of writing ever. I've seen this play at the theater last year actually with an all-male cast from South Africa and IT WAS INCREDIBLY SPOOKY. And come on now it's just the quintessential witch book!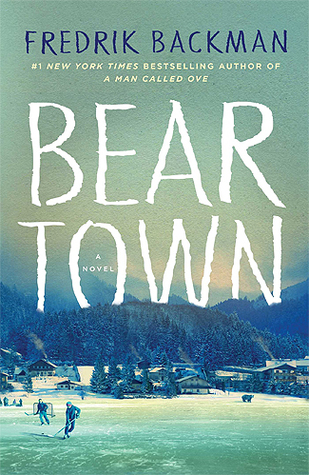 Beartown by Fredrik Backman : READ THIS BOOK NOW ALL OF YOU GO READ IT DON'T TALK TO ME UNTIL YOU'VE READ IT. It's about a town and the people in it. It's about hockey and teams and family and IT'S JUST? SO HUMAN? And so BEAUTIFUL? Somehow it climbed inside my heart to be a new all time favourite and I won't be surprised to see it on my best of the year list!! Now let my put on my grown up publisher hat and get my marketing voice : ahEM For fans of Maggie Stiefvater and The Foxhole Court….YOU'LL PROBABLY SERIOUSLY LOVE THIS ONE TOO!!
The Song of Achilles by Madeline Miller : It definitely didn't live up to the hype for me….but I also didn't have such high expectations? This book is HYPED man the hype is real and since I'm allergic to it I know when to avoid it and prepare myself with low expectations. So I'm strangely not disappointed. My main problem is that I did not like any of the characters except Briseris? But I can't fault the author for that – it's a retelling of a myth and of course you don't exactly root for the heroes. Or at least I find it hard to root for them. The ending was beautiful and I liked the writing style for the most part. But yeah. I didn't cry since I lack a soul and I'm not a fangirly shipper. Oh well.
An Absolutely Remarkable Thing by Hank Green : Wow did I not like this book. It's actually surprising how much I did not like this book seeing as I love Hank's videos but. The writing….is in the "character is addressing the audience" style which…if it's not in a clever middle grade novel then I'll hate it with a fiery passion. And since it annoyed me so much I didn't even get to enjoy the rest of the book properly. It has some intelligent commentary on fame on social media culture but I'm not hugely invested in the topic (I'm hermity like that) and the horrible characters just got in the way of the interesting bits.
Highly Illogical Behavior by John Corey Whaley : So cute, so fluff and incredibly summery! This book is short and sweet and funny and I really liked it actually. The panic attack and anxiety descriptions were not romanticized and nobody gets "fixed in the end". I'm spitting sparkles like a disco ball over a contemporary who would have expected it certainly not lil' heartless me that's for sure. My only problem: too much of it was dedicated to unnecessary romance drama. Sigh just let books be about friendships and board games in the future please.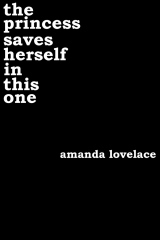 the princess saves herself in this one by Amanda Lovelace : Not for me, not for me, not for me! It just wasn't the book for me. And that's fine. You can like what poetry you like, life's too short not to enjoy things (I obviously seem to not know that because I'm a grump that doesn't like anything
¯\_(ツ)_/¯ )!
Patul lui Procust (eng: Procust's Bed) by Camil Petrescu : This is my absolute favourite thing I've had to read for school so far! I ABSOLUTELY LOVED IT! It's told trough letters and journals and footnotes (so. many. footnotes.). It's about the way one's life path intersects with another one's, and about ripples, and about depression and suicide and love and society and how we mold ourselves. It's fascinating and hilarious at times and I was so invested in the characters even if they are all unlikable.
My Life as A Spy By Katherine Verdery : Non-fiction about the communist period in Romania? Why yes of course. An explanation about the eclectic choice of book: I take part in a high-school competition where we have to read books around one selected topic and then answer questions based on the books – this year's topic is (shocker) the communist regime during the 50s- 90s in Romania. And this book in particular WAS SO BORING. You'd think the account of a women reading her file made by the secret police 40 years ago and her reaction and commentary to seeing audio transcripts, pictures, and how her friends even sold out information about her without her knowledge would be at the very least interesting to read. BUT NO. IT'S JUST THE SAME THING REPEATED OVER AND OVER FOR 200 PAGES. My brain took a vacation and napped trough 75% of this snooze fest. It could have been 150 pages easily.
So yeah I've had….a mixed bag of reads but overall I'm really happy with everything!
You might have noticed that there is not much YA on my list…which is a trend that will keep going as the months go by probably. Currently my interest in YA is deep under the sea (now I want to sing) level and just….meh. I'll maybe explain in a blogpost about my changing reading tastes and interests but for now YA is just not something I'm reaching for.
What did YOU read this month? Any 5 star reads? Did you start the year with a bang? Or are you in a reading slump?
LET ME KNOW.