Here we go again. The same old situation. Why is the bookworm thing made up half by hating our TBR and half by BEING OH OH SO EXCITED BY NEW BOOKSSSSS?
First thing first, I'M ON A BOOK BUYING BAN!! This has never happened before so applause for such occasion, such premiere! What does this mean for my book buying? Well…it should possibly not happen. Until summer. Yeah that's the goal – no new books until I read my stack of old ones.
Second thing first, these are all mostly YA books. I am currently on the search of plains and mountains for non-YA books to read so uhhhh….this is biasly misguided. But the interest in YA on Goodreads is so big that there are a million and one list for such releases so here we are.
Third thing last, THIS LIST IS SO I CAN HIGHLIGHT SOME GREAT AND AMAZING BOOKS COMING OUT! Will I get to all of them? No. Will I even get to most? Probably not.
But we're here for the fun and pretty covers so let the fun begin.
The usual Declaimer: Ioana is not responsible for future murderous TBRs after the lecture of this post. Add everything on Goodreads AT. YOUR. OWN. RISK.
Most Anticipated
 The Boy Who Steals Houses : This is Cait's second book! AND LOOK for as long as Cait gets published the books will end up top of the list in my "Most Anticipated" section. So we'll all better egt used to it. Also it's yellow! Which is my fave colour so it's meant to be. And I guess the prospect of more heartbreak is appealing
Chain of Gold : Guess who hasn't read Queen of Air and Darkness and therefore knows nothing at all about this one? BUT IS STILL EXTREMELY HYPED?? That's right ME! I have NO idea who that on the cover even IS but I'm here for red haired faeries of the forest!
The Starless Sea : This is about a secret library that's quote "a place of lost cities and seas, lovers who pass notes under doors and across time, and of stories whispered by the dead". Also a girl with pink hair and a bee, a key and a sword. Does that sound confusing? VERY. Does that make me incredibly excited? VERY!! I am a girl of simple taste as you can see.
Fantasy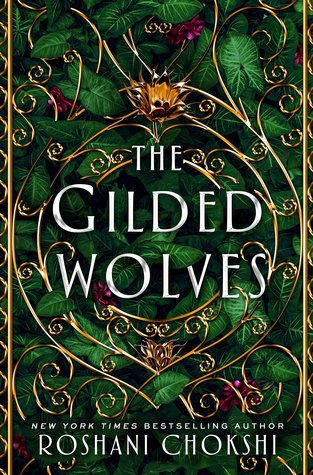 The Gilded Wolves: It's a HEIST book set in PARIS! Look MORE lovable outcasts to break my heart!! My little Six of Crows loving heart is beating wildly for this one!
Enchantee : More fantasy set in Paris I guess. I'm absolutely not complaining about this new trend here nope. It's got a bit of French Revolution going on too (not my fave period in history – I'm more of a tsarists Russian kind of gal) but LOOK it sounds really really cool and I'm here for it.
 Children of Virtue and Vengeance : I might not have absolutely loved the first book in this series but I'm excited to see what happens next! Especially because I need more Amari in my life!
Gods of Jade and Shadow : 1920s? Mexico? Dark fairy tales? All the ingredients of success in that small blurb.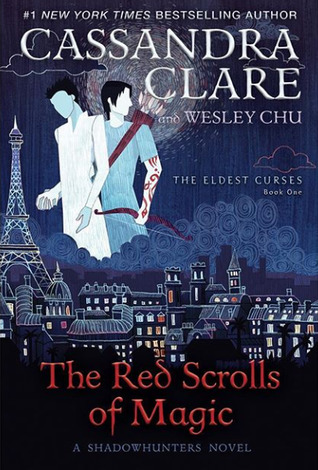 The Red Scrolls of Magic : I admit to not being 13056% excited for this…I am a hesitantly cautious yet maybe interested little potato. I like Magnus a lot (and his backstory is not talked about enough in fandom JUST SAYIN') but I just….I don't knowww why I'm not more excited ok! I'll read it ok don't come @ me I'm a fan I surrender to your mental pitchforks.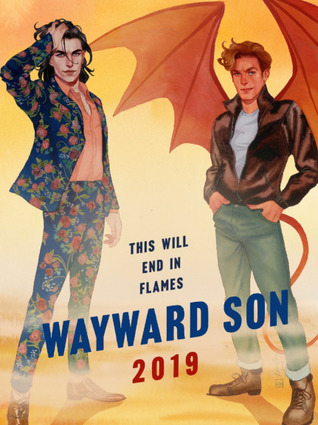 Wayward Son : Carry onnnn my wayward soooon of Supernatural references I don't get! Again I'm not as excited as I should be. I LOVE CARRY ON but. I don't know…it was a pretty cute stand alone. So I have mixed feelings™ about a sequel. BUT BRING IT ON!
Contemporary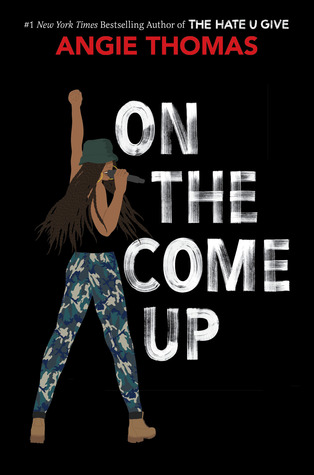 One The Come Up : More Angie Thomas books….need I say more? Also rap! I've been waiting for this book since last year but the release date got pushed back so here it is again!
 Again, but Better : I'm not a huge Christine fan but. Massive respect for the fact that she kinda started the booktube community! We have nothing in common reading taste wise but…a book about university for once sounds pretty darn interesting!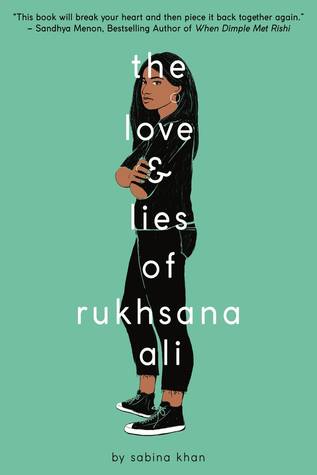 The Love & Lies of Rukhsana Ali : Wlw muslim rep!!! JUST!! YES!!! I'm a bit nervous about it reading the blurb BUT!! STILL!! wlw!!
 The Year I Didn't Eat : This is about a boy who struggles with anorexia! Yes A BOY! Yey rep! I really want to read any book about eating disorders (I finally feel ready) and this one just sounds fantastic!
 I Wish You All The Best : Non-binary #ownvoices rep and an enby main character! LOOK AT THAT I'M SO EXCITED!! Plus it looks both heartbreaking AND adorable and I'm screeching softly.
Miscellaneous Other
 Don't Date Rosa Santos : A story about magic, family and curses from the sea? I'M HERE! I've been here since I saw it on twitter on a bus in London so you know I'M SERIOUS! Also that title? The fate getting her nose in your dating life had proved to be a successful trope to my knowledge SO. Give it to me.
 The Weight of Our Sky : Have I ever herd of the 1969 riots in Kuala Lumpur? nO. This is not a time or place I am familiar with BUT THAT'S WHAT MAKES IT ALL THE MORE INTRIGUING! Please tell me more. And teens with OCD that have something inside them?? I DON'T EVEN KNOW BUT I'M SO SO INTRIGUED!
The Truth About Keeping Secrets : Magic? Ghosts?? GIRLS LOVING OTHER GIRLS?? Look I'm not saying this is the recipe to pretty much buy my loyalty because that would be admitting I have a weakness but that's pretty much exactly what I'm saying….I don't admit anything though…
 Natalie Tan's Books of Luck and Fortune : FOOD AND MAGIC! Magical food and a Chinese restaurant! Nothing more to say there.
 Daisy Jones & The Six : 60s rockstars! I haven't read Evelyn Hugo (I know I know I'm horrible get a ticket and stand in the line to sign the Ioana is horrible poster right under my own signature) but I trust the hype and I'm prepared to dive into anything this author writes.
 All Of Us With Wings : Fairy tales and general confusion because I DON'T UNDERSTAND THE BLURB AT ALL!! But it seems to be words I like hearing so uhhh YES.
 Middle Game : Twins? Gods? Robots? I don't even know mate. But apparently Seanan McGuire's books are little oddballs THAT I WOULD READ IF THEY WEREN'T SO HARD TO BUY INTERNATIONALLY. Not salty at all here no salt to be seen. Anyway this book sounds cool.
Well that's about it. Those are many books. My TBR absolutely despises me. I'll go figure out how to make a Philosopher's Stone just so I can get myself some immortality juice.
Me : in 2019 I'll try reading less books
Me *2 days into the year* : w-whops
What about YOU? Do YOU have any releases you're dying to get your hands on? What are your thoughts on unnecessary sequels? Is 2019 going to be the year of Cassandra Clare?
TELL ME YOUR THOUGHTS.