"I'm going to read 100 books next year and also take over at least the continent of Antarctica and bake 4 pies" I said last year when I was a small summer child.
What did I actually do with my life instead of reading these books? Well I holed up in my cave (read: cozy room) and screamed at innocent by-passers. I took over the world and grew bored so I retired to a life of goat herding. I haggled with goblins. I made pie.
But was that reading? No. No it wasn't.
I know I know I AM FULL OF SHAME.
Just. Look at this list. Most of them are not even new releases. Most are old releases judging me. You are judging me. I am judging myself too.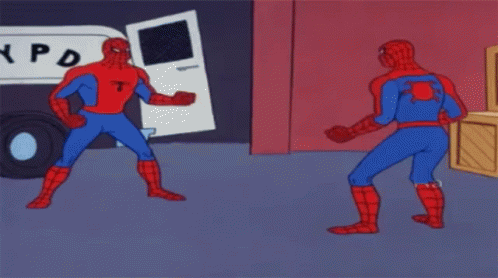 So here's a list because what better person to hold me accountable then myself? See you can say Ioana you've been publicly shamed and I say oh noooOOOo I must read them nowwww.
See it's win-win let's begin*!
*yes it rhymes and it's bad just….let me have this
These V. E. Schwab books
I read the first books in the Shades of Magic series in a week…wow 2 years ago?? Time flies and we're all nearing our inevitable deaths I guess. Or we're nearing the next time we'll eat cake. Who knows what the future brings.
Back to Shades of Magic. I loved the series! Over time, looking back, I grow more vexed by Lila Bard with each passing day but still!! I LOVED IT!! I ordered A Conjuring of Light when it came out! I started reading it immediately and got 75% trough!
…
You know what's coming.
It's on the list after all.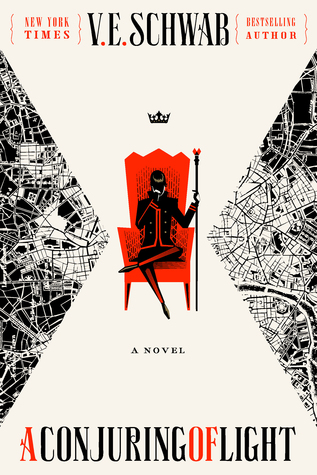 Past me just PUT IT DOWN. For some reason!! I can't even remember! I just put it down for future me to deal with. And future me that is now current me IS NOT HAPPY WITH THIS. I'm calling self-sabotage.
Past me should be shoved in a box and shipped of to the Himalayans.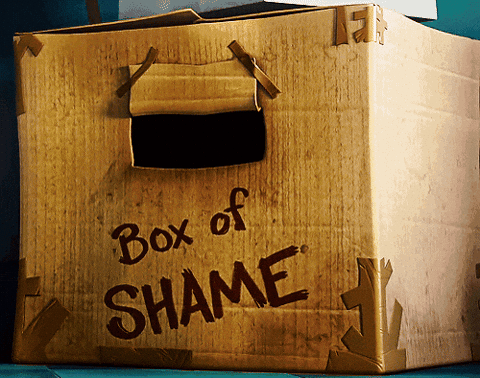 Also there's this wonderful book called This Savage Song also by V. E. Schwab that I've bought right after I read A Darker Shade of Magic! Yes the 2 full years ago! And I haven't read it! I am a mess.
You'll Miss Me When I'm Gone by Rachel Lynn Solomon
In January my good friend Marta @thecursedbooks WAS ALL OVER THIS BOOK. She shoved it somewhat gently in everyone's face. She nudged us all to read it.
Sure I will! i said. If she liked it this much than I MUST see for myself and love it!! i said. I need to read all my munchkiny blogger friends favourite books!! i said.
And than proceeded to forget about it regularly. For 9 months. One day though. One day.
The Bear and The Nightingale by Katherine Arden
Two years ago I went to London and feel in love with the very very very beautiful hardcover of this book. It was also veryyyy expensive as beautiful things tend to be. So I put it back down on the shelf in Trafalgar Square with regret and went back home determined to get it online when it was on sale.
…
Yeah I did not get it to this day.
Radio Silence by Alice OSeman
The story begins 2 months ago.
When I heard about all the universe's love of Alice Oseman. I google her (read: stalk her…gently) and I become obsessed. I follow her on Instagram, follow her on Twitter and follow 3 of her Tumblr blogs (out of the dozens she has!!!) AND subscribe to her Youtube channel.
All while I haven't read ANY of her books. By this point I was so pathetic I belonged in a remake of an Evenescence music video with less dramatics and just me starring out the window as rain pour outside.
Hey, I thought in a moment of sheer brilliance that sometimes come to me, I am going to London soon right? I will get my hands on those really cute new covers for the paperbacks they are selling.
Cut to present day.
….
THEY. DID. NOT. HAVE. THE. BOOKS.
Honestly London was a traumatic trip for book buying and everything is wrong in the world because that bookshop did not have BOOKS. Seriously you had ONE JOB.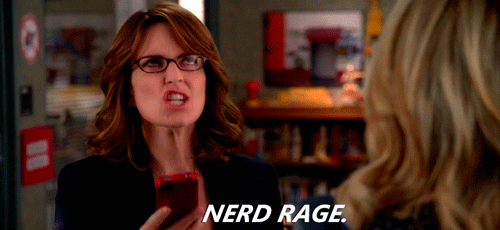 This is fine. My legs don't hurt from running the length of Oxford Street four in search of the nearest Waterstones only to be hit with disappointment thanks.
(in the meantime I have read I Was Born For This and Heartstopper so I'm not a completely ignorant acorn…but STILL)
Starfish by Akemi Dawn Bowman
I won this one in a Giveaway hosted by the author herself. Giveaway winners not being only myths of the internet kind but ACTUALLY HAPPENING? Yes I KNOW what kind of magic is this. If I say I didn't make a nightly sacrifice and ritual in the woods to get it you probably won't believe me ¯\_(ツ)_/¯. The book is signed and it's hardcover and I've been enthusiastically photographing it and putting all the pictures on my Bookstagram!
But have I read it? Well no little curious human I have in fact NOT READ IT. It's why it's on this list. And I'm an evil person that eats kittens for this.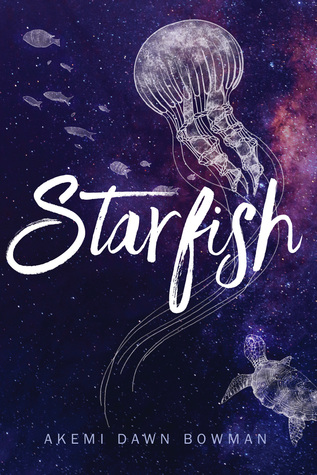 Eliza and Her Monsters by Francesca Zappia
This was one of The Most Popular Books of last year. It's got mental health discussions and online fandoms and drawings! And as if the whole book world didn't already wax lyrical and conceive ballads of praise for it.
But then I can't find a paperback copy ANYWHERE and US HARDBACKS COST ME A LEG AND AN EYE. Who thought it was a brilliant idea for books to come out in harback first?! Show me the genius behind it I would like to have a cup of tea and a sword duel please.
In the meantime I read the author's first book Made You Up and didn't like it sooooo I've lowered this one on my TBR with dramatic flare.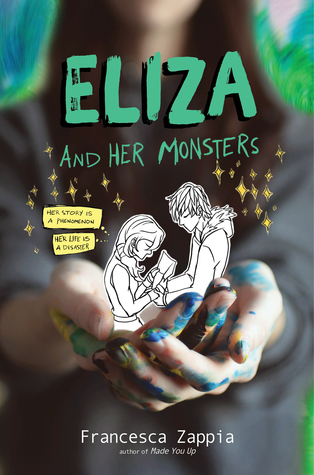 The Seven Husbands of Evelyn Hugo by Taylor Jenkins Reid
If I ate a cookie every time I saw this on my twitter feed then I would eat a gazilion cookies a day. I'd be very happy and also very high on a sugar rush.
This is the quintessential f/f book to read and I've heard only the highest of praises. When I asked for f/f recommendations guess what was recommended to me at least 2949388 times? THIS.
Book twitter are very dedicated and passionate and obsessed and emotionally wrecked forever. I want to join in!! Once….in this life time.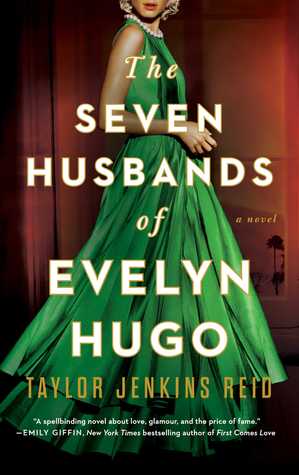 Daughter of The Burning City by Amanda Foody
Another story of a good internet friend Isla @AWhipserOfInk just aggressively shouting at me on all social media platforms to read this book! Or any Amanda Foody book for that matter. But I own this one so it's double the indignity and I'm not putting all the books I've got to read on this list because that would be too much. I have to stay relatively sane here.
So here is more proof I'm actually a wet sock of a friend.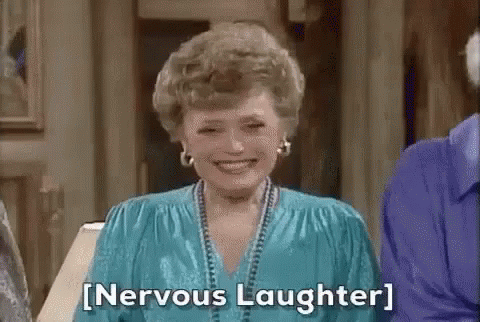 The Gentleman's Guide to Vice and Virtue by Mackenzi Lee
Again the same old story of US hardcovers. Seriously. If I bought 2 hardcovers I'd have no legs left to sell. I only have the 2. Whenever I figure out how to transform into a multi-legged dragon I'll be doing just that but that's advanced dark magic and I only own glitter pens so. Do publishers want me to sell my dog? Because that's the message I'm getting here.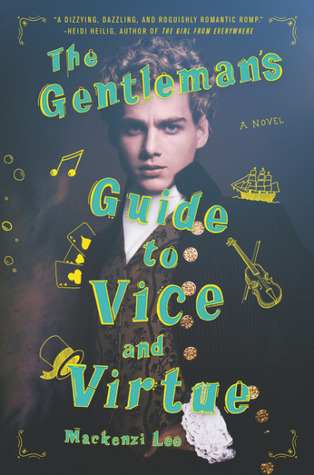 The Book Thief by Markus Zusak
This is one of the first books on my shelves I ever bought. That was 4 years ago.
So yeah amazing. Great. You can scream at me now it's ok I'll wait.
…
Done? Oh ok good. I admit I'm actually face planting because I SURPRISED MYSELF WRITING THIS POST. Going through my TBR shelf on Goodreads to find some of these and I…actually re-discovered these releases? Because I forgot some of these even existed that was a really fun refresher.
FUN.
Hey universe can I request I live forever so I can read all of these books and the rest of the books in this existence? Please?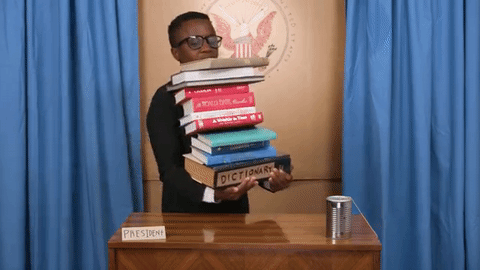 What about YOU? What are some of the most dishonorable books that are still on YOUR TBR? This is a judgement free zone. If there are any judy eyeballs they probably fell off reading the post.