What happens when a lizard goes outside for the first time in a while?
If you've been here a bit you know I love traveling. I love travelling quite a lot actually. And because I live in the good 'ol country of Europe* I can just hop on a train whenever and just stop in the next country to the left and enjoy some form of croissants. Thanks Europe you da best.
*figure of speech!! FIGURE OF SPEECH!! peoples don't quote me on this one!
The train thing is pretty much what me and my parentals did for 2 weeks when we visited the wonderful (and hot) country of Spain! My parentals obviously had to bribe me with promises of adventure to actually get me to leave my Internet cave and exist in the dreaded Outernet for a bit.
I usually hate the Outernet…that's where the people are.
Our battle plan: fly to Madrid (stay there 2 days) – take the train to Seville (and reside there for 3 days) – then fly to Malaga (where you can be a moushy blob for about 9 days) – just kinda take the train to more cities in Adalusia while you're at it – and then come home and proceed to hibernate for 2 days straight.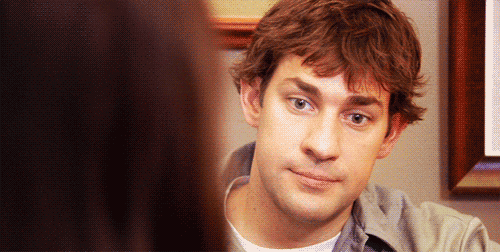 FUUUUUUN! No but really it actually was I love Spain (and it's glorious candied almonds if you want me to love you pay me in candied almonds) so here's a bunch of photos because what is a travel blog anyway!
Madrid
Our first stop in this crazy adventure: the capital Madrid.
I recommend just taking a Hop-On-Hop-Off bus that's always the trick if you're in a city and you're interested in seeing it all!
The streets are ridiculously pretty and scenic:
The palace is also worth a visit – it's so beautiful and colourful! Perfect if you want inspiration for a fantasy book just saying.
Madrid Atocha (the train station) – is also fabulous I mean THEY HAVE PALM TREES INDOORS.
The botanic gardens were a disappointment and we were to tired  from all the walking that day to actually enjoy plants but I have some pretty pictures. If you didn't know this about me HI I'm Ioana and I like taking pictures of vegetation.
This was a gluten free lasagna I had at one vegan restaurant and it was divine! I still dream about it at night and wake up wondering why I can't just have this delicious goodness of joy every day for the rest of my life.
And there was this Pikachu in Puerta del Sol. Which. The picture speaks for itself.
Andalusia
Seville
Seville was our greatest hottest nightmare. 40 degrees Celsius and it felt like the dessert was out for vengeance. I'm good with heat and I don't tend to burn in the sun (thanks genes for the skin) BUT. I'm pretty sure I melted and stuck to the pavement there.
TIP: TAKE SUNSCREEN. AND WATER. And don't under any circumstances leave the house after 13 P.M.
DOUBLE TIP: The Hop-On-Hop-Off bus here is not worth it! Explore on foot at your own pace!!
We actually visited the cathedral and climbed 43 (!!!) floors (really nobody told us there were 43 floors and we had to take the stairs) but the view was worth it.
Plaza de Espana is also very beautiful, and very big and it's great to visit at 7 in the morning when it's still bearable outside.
They have maps of all the regions in Spain and pretty map mosaics.
And there are these wooden mushrooms (I don't actually know if they are supposed to be mushrooms) and you can walk on top and see the city it's pretty cool.
But by far the highlight and the must see in this city is the amazing Real Alcazar which is the most stunning palace I've ever seen. The Islamic architecture is so beautiful everything was so detailed with stone sculptures on the walls and the ceilings.
(+ do people still use the word "moor"? it IS still used is Romanian. it refers to the Muslims that were inhabitants of the Iberian Peninsula and I was going to refer to the architecture as such but I didn't want to accidentally be insensitive so I googled it and everyone says that it's not used in modern English?? hm??)
Flowers were everywhere honestly I've never seen such beautiful explosions of nature in a palace before.
And the throne room! The ceiling is meant to represent the heavens and the sky and JUST LOOK AT IT.
Costa del Sol
We then took a train to Costa del Sol! More exactly Malaga. And we visited a small bunch of cities in Andalusia which was actually so great because each city had it's own impressive thing to see.
This is Costa del Sol from above, I took it in the really small plane we took back to Madrid.
Malaga
The first day we, of course, took a Hop-On-Hop-Off bus. I swer by those ok they are the best thing to do in cities. Except when it's not…but 80% of the time it is.
We got off shortly at the palace on top of a huge hill so here's a view of Malaga from above.
The bus wasn't exactly cheap but it came with many amazing things that we could do in a span of 24 hours and they are:
A boat ride! Because BOATS! I love boats.
The sky was so blue.
And the street art is amazing.
We also visited the music museum for free!! (it's one of the fun-est museums I'v ever been to – I'M SORRY TO ALL THE INSTRUMENTS I'VE ABUSED THERE! all the screeching probably meant the violin wasn't the happiest right?)
We also saw a traditional flamenco show and it blew my little pea brain how can people has this much talent singing AND dancing. Sadly no pictures were allowed so you just have to take my word for it : it's both beautiful and pretty freaking terrifying.
Granada
Here we visited the Alhambra (another castle). The bus trip up a hill was one of the most horrifyingly fun experiences and shutout to the bus driver for playing Michel Jackson – it didn't help one bit with the "we're all going to die" feel but hey at least it was good music.
TIP FOR VISITING ALHAMBRA : Bring some food with you! And lots of water!! Don't be like me and end up buying a packet of salted nuts only to wash them in a sink because you don't like all the salt!
(basically don't be a picky eater it never ends well)
Gibraltar
Gibraltar was pretty cool too but by far the coolest thing were the MONKEYS. FReaKinG mONkeYs dudes. So i'm so not sorry for this:
MONKEY SPAM!
Our bus driver was named Jesus (yup I'm not making that up) and the guy was super funny and fed the monkeys pasta so they would stay for pictures.
 I too would stay for pictures if I were fed pasta monkeys I relate.
Baby monkey of pure adorableness!!!
Have you died of cuteness overload yet?
Ronda
In all fairness here you can visit a torero museum and a bull fighting arena…buuuuut I am against animal cruelty and the ticket was too expensive so I didn't go. Instead I ate a delicious sugar free chocolate ice cream so guess who's the real winner here.
I kept seeing (and smelling because DAMN THAT SMELL IS SO GOOD IT CALLED ME FROM STREETS AWAY) those shops of candied nuts and they offer free samples and they make them on the spot. It's pretty cool I ate like 5 packets of those.
As I said you can buy my life long adoration and love with candied almond currency.
And when we came home we appropriately proceeded to hibernate for 2 days straight. There were so many clouds above Romania and Bulgaria it was pretty funny seeing the storm from above.
Have you ever been to Spain? Where are you traveling this summer? Do you like monkeys of pure adorableness?