Wow what is this time thing and why is it going by so fast oh hold me.
Happy birthday to youuu
Happy birthday to youuu
Happy birthday smol bloOOOOg
Happy birthday to yooOOOOOUU!
This blog and this past year have meant so much for me!! It's a place where I can just throw glitter and blobs and cheesy goo and let my creativity sprint and I ABSOLUTELY LOVE IT! Even if the past months have been a bit hectic an my upload schedule is a bit of a cryptid I LOVE MY LITTLE SMOL BLOG DEARLY and I cannot even imagine life without it.
So grab a coup (or goblet) of tea (or maybe you prefer the refreshing taste of the blood of your enemies in the morning hey I'm not judging) and let's huddle together like baby chicks and chat shall we?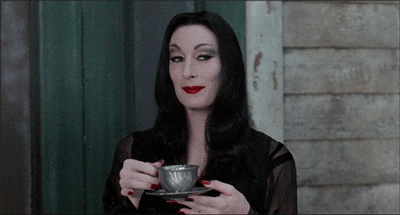 A few days a go, for a change, I asked you guys to maybe gently throw some questions my way! If you so wished! And some people actually asked?!?! Which?? Blew my simple potato of a Internet person away?? YOU ASKED MOI?!?
So here are the questions, answered by Yours Truly!
Q:What's your favourite part of blogging? (by @AkwardAris)
Definitely getting to talk to everyone!! EVERY SINGLE COMMENT MAKES MY DAY! You guys are amazing and creative and sososo nice!! I AM FURIOUSLY COMPLIMENTING YOU!!
Q:If you could change anything about the way you started your blog a year back, would you? (by @AkwardAris)
I am definite believer in the "don't mess up with the timelines because it got you where you are today" so probably not. But I will say that I wished my posting schedule wasn't so spontaneously erratic? And that I would comment back on everyone's posts (which is always my biggest wish! I'll try!!)!
Q: What are your top favourite posts? ( by @thecursedbooks)
AT THIS QUESTION I AM TERRIBLY TEMPTED TO LIST A WHOLE LOT OF POSTS FROM ALL MY FRIENDS THAT I LOVE AND ADORE.
As for my posts…I admit to liking all my children posts equally and being a vain mother hen. I just….I can't choose! My 2017 Bookish Wrap-up has a soft spot in my frozen black hole of a hear though…if only because I MADE GRAPHS FOR IT!
Q: What is your favourite dessert? (warning: you can't choose cozonaci or papanasi) ( by @thecursedbooks)
OH COME ON MARTA. That is just cruel. You make me choose AND don't let me say COZONACI?! This is high Romanian treason right there.
I'd have to say CARROT CAKE! Made with vegetarian mousse to be specific. (yes gelatin is NOT vegetarian ergo chocolate mousse is not vegetarian and I can't eat it. yes we are all crying over this tragedy.)
Q: Favourite movies. ( by @thecursedbooks)
I was going to say that I don't watch that many movies because I have a shortish attention span BUT I remembered all the movies I watched this year and frankly they were a lot? So I've got no excuses here. LIST TIME:
Moana! (is my all time favourite movie of ever in the galaxy)
Inside Out
The Shape of Water
Thor Ragnarok
Spiderman Homecoming
As you can see I don't really watch a lot of emotional or deep and artsy movies. I like my comedies and action and general entertainment.
Q: What are the most beautiful books you own? ( by @thecursedbooks)
I would have to go with:
The Language of Thorns by Leigh Bardugo
(my current read and the words are just as beautiful as the illustrations!!)
My illustrated edition of The Hobbit
(and even though I DNFed this book because I got so bored it's slowwww ok don't kill me IT'S VERY PRETTY!!)
Q:How are you so amazing? (by @Blushingbibliophile)
I'm certainly not a human so my lizardy self is objectively, by definition, better.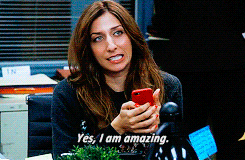 Q:Why did you start your blog? (by @Blushingbibliophile)
Because I like talking excessively much and the humans in my life were getting tired of me. It went much like this:
Me: *passionately waffles on about 15 books she's read for way too long*
Parentals & friends and other poor unfortunate souls: We get it you like books, you LOVE books you would sell us all for book vouchers WE GET IT.
Me:
Mom: …child why don't you make a blog?
Me: 🙂
And this just so happens to be my nr.1 creative outlet so thank you mother dearest!
Q: Do you have a favourite pair of socks? (by @Blushingbibliophile)
Yup and their have pretty constellations on them!
P.S.: The tea I'm drinking currently is green tea because that's just what I drink in the mornings since coffee is evil (and makes me sleepy somehow damn you coffee you had one job)
Q: Do a bookshelf tour already! (by @Blushingbibliophile)
You already know my lovely rainbow bookshelf from how much I post about it on #bookstagram!
But actually….I have 2 BOOKSHELVES! One is aggressively rainbow and the other is big and full of other miscellaneous things besides books! YOU'LL MEET MY LOVES SOON!! Bookshelf tour is coming summer 2018!
Q: Any book pet peeves? (by @RubyRaeReads)
When publishers change the sizes of the books! Seriously UK paperbacks are maddening! And this is the secret reason why I keep my series separate: THEY ARE ALL DIFFERENT SIZES!
Q: Fave HP characters? (by @RubyRaeReads)
Fred and George Weasley! My smol trouble maker brothers! I relate to their total disbelief in the education system.
Q: I know you have no heart but give me your fave fictional OTPs! (by @RubyRaeReads)
Oh Ruby you know me so very well. Yes I in fact am missing a heart (probably sold it for books a while back since I wasn't using it) but once in a while I get a smol feel in my eye so here's a list of my romance-y faves :
Kaz and Inej
Ronan and Adam
Blue and Gansey
Mark, Kieran and Christina
Ty and Kit
Will, Jem and Tessa
Percy and Annabeth
Mike and Eleven
Nina and waffles
Me and the Library of Alexandria
Q:What is the meaning behind Dragon Waffles? (by @RubyRaeReads)
Dragon – Because umm I LOVE DRAGONS! And my parent's nickname me small dragon! They are onto something.
Waffles – I chose waffles because of the second meaning of the word aka long blubbering rants. But also food yes and the word is gorgeous and so fun to say.
Sorry that it's not some Stranger Things reference! Though I certainly relate to Eleven and her absolute love for waffles. #wafflespreciation
Q: And your favorite topping? (by @RubyRaeReads)
Always and forever Nutellea and bananas!
Q: What is something you wish you knew before you started blogging? (by @huntressoffictionalworlds)
That it takes a lot of time dudes! I imagined it would take long but it takes me about 5 hours to write a post (my inner perfectionist is showing) and because I have the attention span of a squirrel on coffee and can only sit still for 5 minutes at a time I take about a day total to write a satisfying post!!
So kids, blogging is definitely an extreme sport not for the faint of heart.
Q:Plans for the future? (by @huntressoffictionalworlds)
Short term? To not fail chemistry, take my C1 English exam and try not to die.
Long term? Relocate my evil lair to another country, rule the world for a bit and then retire as a farmer with a heard of goats and spend my days playing accordion in the mountains.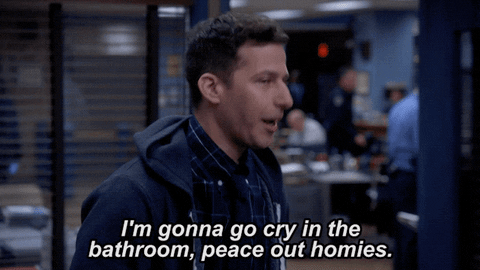 Q: First ARC? (by @huntressoffictionalworlds)
Well…me and ARCs…*sing song voice* don't really get alOOOOng….
But Netgalley gave me "The Witch Doesn't Burn In This One" out of the kindness of their hearts once soooo I'll go with that.
Q: A book you'd recommend everyone to read? (by @drizzleandhurricanebooks)
Spellbook of The Lost and Found by Moira Fowley-Doyle! Reasons to read it other the the fact that it's my favourite book ever and you should all trust me?
(1) it features 2 bisexual main characters and a wlw character (2) two one of whom are plus sized (3) one has a hearing disability (4) another girl is black (5) FEATURES A F/F ROMANCE (6) all this and it's not about the diversity it's about creepy woods and strange happenings and witchery (7) it takes place in the UK (i think?) SO #myweakness and (8) the writing is insanely beautiful!
Just read it ok!!
Q: A city/place/country you dream of visiting? (by @drizzleandhurricanebooks)
Today? I'll say AUSTRALIA! Because it looks so beautiful and warm and I want to know if it's real or 98% invented like Narnia is. Or maybe New Zealand! Ask me tomorrow and it might change!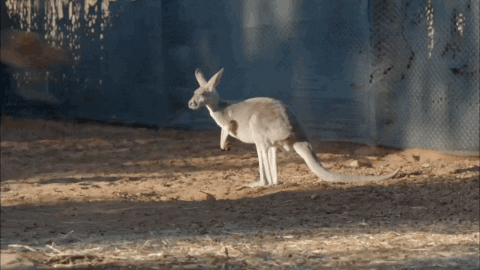 Q: Favourite TV shows? (by @drizzleandhurricanebooks)
I'm a huge declared Brooklyn Nine Nine fan! It has a gif for everything!! AND I'M SO HAPPY IT'S BEEN PICKED UP FOR A 6TH SEASON!!
Also I passionately love and adore Stranger Things! And I liked Sherlock but I haven't watched season 4 yet sooooo upss?
Q: A book you've read because of the blogging community and absolutely loved? (by @drizzleandhurricanebooks)
DEFINITELY THE RAVEN CYCLE BY MAGGIE STIEFFVATER! I never would've read it if I didn't see it everywhere and loved with a ferocious passion by the peoples. And look at me now, a small Raven Cycle trashcan.
Q: Favourite food? (by @AWhisperOfInk)
Haloumi and falafel wrap! (hello smol vegetarian here!)
Q: Favourite ice-cream flavour? (by @AWhisperOfInk)
Artisan and home made = cinnamon and ginger OR lavender and biscuits (I tend to make friends with old ladies who make ice cream …like calls to like in the best of ways)
Boring answer between chocolate and vanilla = vanilla all the way I DARE YOU TO CALL ME BORING JOHN for I will have your soul with my next dinner.
Q: Favourite recent read? (by @AWhisperOfInk)
THE RAVEN CYCLE SERIES AND THE FOXHOLE COURT!!! Please come scream with me like pterodactyls from trees about these books because I OBSESS!
Q: If you could have any superpower what would it be? (by @AWhisperOfInk)
Shape shifting because then I will make myself into a bird and fly away over the oceans ner to be seen again.
Q: What's it like to be a lizard? (by @AWhisperOfInk)
Oh it's an incredible life believe me I highly recommend being a lizard to everyone interested.
Q: Am I amazing? (by @AWhisperOfInk)
You most certainly are Ilsa.
Not a Q: THE DOG!!! (by probably all of you)
LOOK IT THE DOG! It exists! I'm starting to think you guys like my dog better then me!!
So…this was it. One year of blogging over. It was and continues to be such an interesting journey! I never knew how happy a dm or a retweet can make a person but NOW that I'm screeching to Saturn and back every time I get a mention I GET IT. It's been so much fun and I hope it continues to be?
SO HERE'S TO MANY MORE BLOG FILLED YEARS TO COME!