Another year has gone by as probably one very famous song that I don't exactly remember (there's a song right? because it definitely sounds like a song I've heard before).
Why is time going by so quickly? It feels like just yesterday I was blogging sporadically and watching anime and complaining about how hot it is and how hot I am (ha I wish alas it only means my whole being sticks to all surfaces). And here we are in 2018 recapping last month? Can time slow down a bit or take a nap?
One thing that I'm really pleased about though is how the year started on a Monday and ahh it's so satisfying. It looks all pretty. My soul is pleased.
Also yes as might have *not* observed: I took a break last week! And I haven't written a post in about 2 (all those scheduled posts are LIES John) so umm can you tell I don't know what I am even doing anymore?
And SORRY I've been pretty bad at commenting too because I have retreaded to my cave and slept after I've slayed my enemies. Um anyway start of the year hibernation aside here's a recap!
– Look at me getting trough finals/ exams/ "tests that the education system in my country does at the end of the semester that are worth most of the final grade"
Ahahaha SAVE ME. Why are these a thing again? Is it a big secret conspiracy to stress students out before the holidays? Because it sure feels like one. (Also shout out to my geography teacher being 110% done with everyone else and giving us 3 words to explain for our final…WE LOVE AND ADORE YOU!)

-I've found time to actually use that good ol' graphic tablet I own
Oh how I missed doodling. (If you didn't know this about me: I kinda like drawing sometimes. I am always super proud of my icon because umm? I drew that myself? In the same geography class maybe that teacher really is inspirational.) Ignore the fact that I DIDN'T DELETE THE SKETCH LAYER BEFORE SAVING please. My eye is twitching just looking at that oh.
-All the Christmassy-ness happening all around is always a plus!
Also in case you forgot: COOKIES. All of the cookies. I am 84% made up of cookies and my bloodstream is sugar. I have accepted the fact that my place is in Sugar Rush.
-WHEAT UPDATE
Umm…this isn't very promising?
For those of you who are probably confused and wondering "Umm Ioana why do you have really brown wheat in your house and why is in in an ice cream box and what do you mean it doesn't look promising?" I say ….wow do you have a lot of questions mate. Sit down and grab yourself a cookie because this is about to get really romanian real quick.
So on Saint Andrew's day we plant wheat and it supposedly predicts how good next year will be. It's lucky….well mine ISN'T because it looks brown like it's nauseous but let's be real it reflects my state at the end of 22017 pretty well. I don't blame you little wheat I too feel chewed up and spat right back.
Also yes that's an ice cream box don't judge my weird artisanal ice cream preferences ok. (…yes it was cinnamon and a whooping -1 person is surprised).
Hahaha. Um. Do you ever get that "it's the end of the year so I'm tired" feeling? BECAUSE IT ME. I've only read the 1 book:
Let it snow:

 Ahem. I hated this. Girl hate should burn in the fiery pits of Tartarus. My review is as salty as my grandma's mashed potatoes. Extra sodium.
Ok look I have a conffesion to make. The reason I haven't been reading is….(apart from sleeping till lunch)…
I've been obsessed for the past week with Check Please! which is an amazing webcomic that's FREE to read and it's about cute queer Canadian hockey players and bros and stress backing and collage and anxiety.
(ALSO!! I've become super interested in queer athletes?! And it's something that I haven't seen many people talk about WHICH UMM?? Btw there's this cute couple of female hockey players that got married and they have a kid and it's REAL CUTE you guys WHY ISN'T THERE A BOOK ABOUT THIS OR A MOVIE?!)
So umm…yeah I am deep into the fandom and I can never see the light again. I've been reading only fluffy backing fics AND IT'S BEEN GREAT. I now crave apple maple sugar pie so please send a life long supply my way and we can be friends forever.
ALSO!! It's getting published this year and I am so excited can you hear me scream? I'll eat industrial quantities of maple syrup in honor of that. (Sorry Canadians fellas umm…? I can hug a moose too if you want?)
Ha ya know how some people like watching some holiday themed movies during the ah holidays? Mhmm…yeah that's not me at all. I tried ya'll I really did but my attention span said nope and then proceeded to get distracted by floating specks of dust and really good festive music).
The Nightmare Before Christmas : Oh this movie was gorgeous. All the creative shots made my little cinematography nerd heart sing. And why didn't I know this was a musical? Is this even a Christmas or Halloween movie? Because it's definitely my favorite…out of all of them.
Star Wars The Last Jedi : Star Wars is a Christmas tradition now. I have a review HERE because I'm a nerd that liked to fangirl and as much as I dislike most sci-fi in books I love it in visuals.
The Nutcracker Ballet :  It's on Netflix! Ok more like 1/2 of the ballet (because wow surprise I let it on pause last year -har har last year jokes- to do anything else and umm I never went back to watching it). But I was really enjoying the music and the dance so I really want to finish it sometime.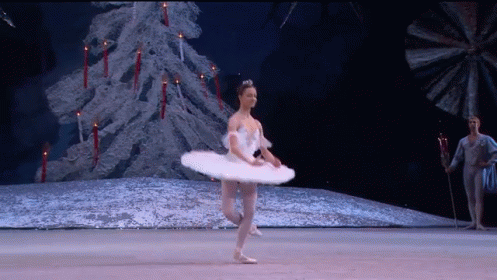 I ATTEMPTED A KIND OF BLOGMAS!
So I shall pat myself on the back and give myself a plate of delicious brownies because HA I succeed in posting a whole lot more (11 posts if I do say so myself ahem I am modest). Also after I took a bit of a break because I was exhausted and I slept so there's that.
Some of my absolute favorites were:
Also I actually reached 100 followers (!! now 150 ok were are ya'll coming from THANK YOU!!) and I am offering celebratory cake and loads of sugar because that's amazing?!
I was also extremely sappy in THIS post if you want to see a mighty lizard show a few emotions and offer more food:
AND (ha you thought this section was OVER but alas it's not I like rambling you've probably had enough of this and want me to get to other stuff already but I do what I want and you're not the boss of me!)
I've found a new theme!
…you might be thinking that I change things around way too often and you're already bored and possibly dizzy I am sorry BUT this one's perfect ok! I promise no changes in the immediate future…
BUT LOOK IT HAS A SCROLLY THING AT THE TOP!! It's everything I've ever dreamed of. (Umm sorry app users you're missing out on the scrolly fun)
This month my heart (along with millions of others' international bloggers) broke.
Because Netgalley and Goodreads and ARCs and ughh. For a better wording of feelings check out Marta @Thecursedbooks's wonderfully genius post on this. In short: it's harder for international bloggers to get ARCs. And that sucks. But look little munchkins I know you might feel really down about this (I DID!! IT'S OK!!) so bundle up with a blanket and drink some tea (unless it's hot where you live…in that case just hug a flamingo and drink some pineapple juice) and remember that the community is here for you! I really think that we got stronger and I'm always glad for the wonderful bloggers that talked about this and showed support!
More amazing posts by Avalinah @Avalinah's Books (for positivity in the community) and Marie @Drizzleandhurricanebooks (who talks about ARC insecurity and it made me feel less alone).
Dodie released a new song and I am so in love with her music it hurts
It's so good to be back (even though I have NO idea at the moment what I'll post next ahh…I guess I have to blog hop a bit and consume some stuff before I barf out a sparkly post full of creativity)!
How has your December been? Are you excited for the new year? Any exciting things happening recently?
LET ME KNOW!