I expected a whole lot more from this and it let me down horribly. It actually even put me under grown so it exceeded my lowest expectations wow. I have to drink some Gingerbread latte because this might have actually murdered my festive spirit.
Public Service Announcement! Unpopular opinion ahead! This is one is very rant-y and all over the place! Read at your own risk!
….Low ratings huh didn't have one of those in a while….
Rating (as a whole):
My blurb: A big snowstorm leads to cheerleaders stuck into a Waffle House and 3 stories revolve around that somehow…as exciting as that sounds it's pretty boring.
I might be a bit of a Grinch when it comes to romance but I'm pretty sure this was just bad. Not even the John Green story could salvage this mess (mostly because that too was so full of all the things I HATED in the other stories too so sorry but no).
The best thing about this book is a teacup pig that shows up in the last story for about 3 paragraphs because 1. I could relate to it's wish to hide into a teacup after finishing reading this and 2. I too am smol, cute and vastly ignored by humans.
STORY 1: The Jubilee Express by Maureen Johnson
Rating: 2 stars
Narrated by Jubilee, this is easily the best story in the whole anthology. It was quirky and fluffy but so so cliche my baked potato brain forgot most of it by the end of the whole thing. But they were the only BEARABLE characters in this whole book. The love story was a bit instalove-y but hey I'll let it slide I am a merciful lizard.
(Also can I just say that the whole Floobie Village thing was HILARIOUS? I want one actually…can I get one and I'll just up my rating? I'm not saying I accept bribes but…you know…)
STORY 2: A Cheertastic Christmas Miracle by John Green
Rating: -1 star (welcome to my blog where I can be a rebel and give negative stars)
This was narrated by Tobin and the fact that I had to look that up on Goodreads should tell you a bit about how memorable this character is.
It had the WORST case of manic pixie dream "not like other girls" girl I DIDN'T EVEN KNOW THAT WAS A THING THAT ACTUALLY EXISTED I just thought it's one of those things adults warn you against like eating candy for breakfast and doing your homework. And yet….NOPE. Imagine all the horror stories about this trope BUT 10 TIMES WORSE. It actually succeed in making me angry and I am usually a peaceful dragon quietly contemplating world domination.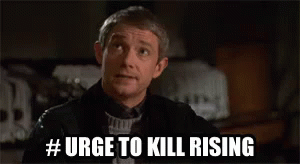 Said girl is literally called "the Duke" (which I actually thought was funny) BUT SHE INSULTED CHEERLEADERS CONSTANTLY. Please please stop. This wasn't ok at all. I am glad to see how much John Green has come as a writer but it was still frustrating to read.
I laughed at the banter between the characters though so at least we have that.
STORY 3: The Patron Saint of Pigs narrated by Addie (author Lauren Myracle)
Rating: 1 star
This was narrated by Addie who is a HORRIBLE person. She is selfish and whiny and I GET that her whole character arc is becoming "a better kinder human being" BUT THAT DOESN'T HAPPEN IN A MOMENT JUST BECAUSE YOU DECIDED TO CHANGE. You think I'm exaggerating but she literally comes to the conclusion that she's a jerk and decides to not be one anymore and then magical Christmas breeze and it's over in 2 sentences she's changed. And then she's the happiest normal-est person even though she hadn't lived all her life being a brat.
Also she cheats on her boyfriend and then gets back together with him at the end and that annoys me greatly. Why can't we just have them forgive each other and stay friends?!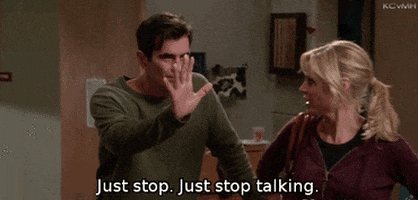 CAN ANYBODY EXPLAIN TO ME ALL THAT GIRL HATE THAT I JUST READ??
I though I would get some fluffy Christmas romance stories and instead I got buckets of girl hate.
One thing the stories had in common except the world and characters was a hate for cheerleaders that got old so fast. Imagine 6 different people all hating cheerleaders apparently for no reason other then THEY ARE GIRLS.
Let me just quote you some quotes so you can better understand my anger.
Ahem. Low and behold:
"And Brittany didn't get that you, like, aren't really a girl."
"If by that you mean that I dislike celebrity magazines, prefer food to anorexia, refuse to watch TV shows about models, and hate the colour pink, then yes. I am proud to not really be a girl."
-This was written by the one and only John Green AND YES I DIDN'T WANT TO BELIEVE IT EITHER. As someone who has struggled with this CAN WE NOT MAKE JOKES ABOUT EATING DISORDERS?! No girl "prefers anorexia" are we clear?!
~
"She was much more like a person then other girl were."
-For context: this is in regards to a "tomboyish" girl. You're not a lesser person because you're feminine…actually sorry my bad you're a fierce dragon if you like make up and dresses that is the rule.
~
" Because she looked nice, she was holding Stuart's hand and she wasn't wearing bright red lipstick."
-And then it proceeds to make a correlation between wearing red lipstick and being a "slut" that cheats on her boyfriend. Yes because me being passionate about putting colours on my face = I am a horrible person.
My advice: go wear your red lipstick, be as feminine as you want and spare yourself the time it takes to read this book to make yourself a nice Christmas cake.
My feelings summed up in a GIF: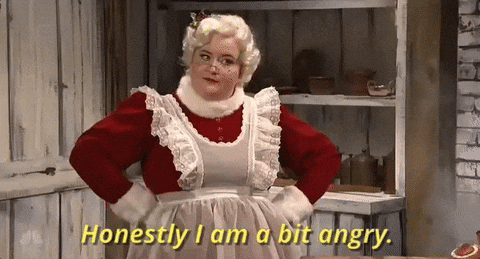 An ill-timed storm on Christmas Eve buries the residents of Gracetown under multiple feet of snow and causes quite a bit of chaos. One brave soul ventures out into the storm from her stranded train and sets off a chain of events that will change quite a few lives. Over the next three days one girl takes a risky shortcut with an adorable stranger, three friends set out to win a race to the Waffle House (and the hash brown spoils), and the fate of a teacup pig falls into the hands of a lovesick barista.

A trio of today's bestselling authors – John Green, Maureen Johnson, and Lauren Myracle – bring all the magic of the holidays to life in three hilarious and charming interconnected tales of love, romance, and kisses that will steal your breath away.
Similar Books that I recommend you go read instead (and also make yourself a cozy hot cocoa to wash down that awful taste in your mouth after reading this horrible book. trust professor Lupin- chocolate is the answer to your problems):

Did YOU read this book? What did YOU think of it? Also what are your opinions on girl hate? Please give me some good Christmas books recommendations!
LET ME KNOW.