Heads up for a Christmasy post is coming your way!
Since most of you are probably already sick and tired of Christmas everywhere I though I shall do YET ANOTHER Chritmasy post…because I am a great ruler of the dark galaxies that likes to make you all suffer (You know you loveee me!) just a tiny bit. Also I am pretty sure my bloodstream consists of 146% gingerbread and I am feeling like Buddy the Elf after breakfast at the moment so I am aggressively throwing tinsel at you.
And this Tag was perfect for getting into the Christmas spirit but I thought I'll be a way nicer spirit whisperer and bribe the spirit with dessert. As you do. Because remember kids: if you feed a ghost it will be your best friend (ahem I want a supernatural friend which can help me take over the world here ok leave me and my evil plans alone).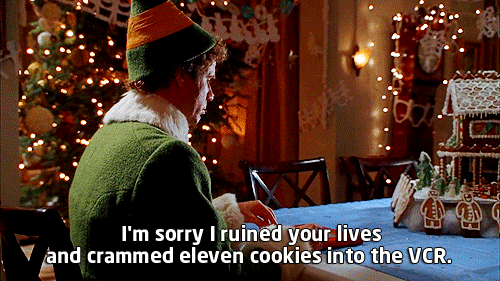 So I shall combine BOTH to achieve MAXIMUM FESTIVE MOOD! Because I am of the multitasking kind of lizards! (We are know to be vicious and bite people that tell us that is boring to get more books for Christmas)
DISCLAIMER: Spirit hunting and baking applies to those of you who don't celebrate Christmas as well! I would never expect you not to become spirit whispers and/or rule the world – that's universal.
The original video of the tag is here!
1.Anticipation: The Christmas excitement is real, what book release/releases are you most anticipating?
I need this books yesterday please and thank you. I am one impatient squirrel that mostly doesn't want to read anything except these books and I shall screech like a banshee from the top of my bookshelf and then proceed to hide in a cave (also called my room) until they come out.
(#sneakpeak to my "most anticipated of 2018 list" but who here is even surprised you should know me better John I am rather predictible)
A Thousand Perfect Notes by Queen Cait comes out next year and asdfghjkl CAN YOU TELL I'M EXCITED ABOUT THIS?? (mostly because I like to think I #predicted it with my wonderful comments yes I have psychic powers #IoanaisElevenconfirmed)
Queen of Air and Darkness by Cassandra Clare IS ONE OF MY MOST ANTICIPATED READS OF ALL TIME. I can already smell the tears and the heartbreak and I am so ready bring it on.
2.Christmas Songs & Carols: What book or author can you not help but sing it's praises?
Ahahaha need I even explain this? I am singing Maggie Stefvater's praises here because her writing is VERY (and I mean VERY) atmospheric. I feel the summer and the mosquito bites even in winter. Also her books have dragons and ghosts and this is basically a paranormal WITHOUT the romance ergo ME LIKEY.
Wow I'm sure you're all oh so surprised that I am still endlessly praising Laini Taylor and her whimsical writing that reminds me of warm milk with honey and it makes my little lactose intolerant heart cry.
3.Gingerbread Houses: What book or series has wonderful world building?
I will forever adore Six of Crows because mate that world is so realistic but also not? I love how intricate it is and I could read about it forever.
(wink wink nudge nudge Leigh please let me read about it forever I will give you 5 dollars and cookies if you write a sequel about Inej being a strong badass pirate with a strong girl crew ok just getting that out there please make it happen)
4. A Christmas Carol: Favourite classic or one that you want to read?
One thing nobody tells you about Romeo and Juliet is that it's fricken hilarious ok. Leave the romance mate tell me that Mercutio is the sassiest character ever and he and Romeo spend a scene just sassing each other to death by calling each other a goose.
Also A Christmas Carol is brilliant mostly because of the ghosts because who DOESN'T like a smol identity and existential crisis? And why do we still have so little ghosts stories I mean come on people, Dickens made them cool in 1843.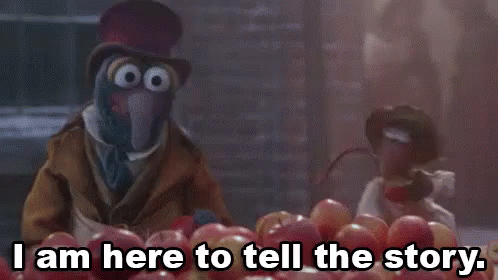 5. Christmas Sweets: What book would you love to receive for Christmas?
Just between you and me, I've already ordered about 12 books (which is A LOT for me ok) and they will arrive in time for Christmas so I'm already getting those under the tree. And since I have the memory of a boiled potato I don't remember what I bought so it's going to a surprise for everyone it seems!
But, as we all know: THERE IS NO SUCH THING AS TOO MANY BOOKS! Ergo here are some MORE books I wished I was getting for Christmas.
6. Candles in the Window: What book gives you that warm fuzzy feeling?
I am going with Carry On because 1. It takes place at Christmas (!!!) 2. It's a Harry Potter kind story and obviously I love witches and wizards (probably because I can #relate – I always get places exactly when I mean to and I am rather eccentric). It's also so fluffy and THERE BE DRAGONS mate.
 (Yes I did just manage to answer with a book with dragons for the fluff question this is my achievement I shall be rembered!)
7. Christmas Trees & Decorations: What are some of your favourite book covers?
Look at them. They are so beautiful I might actually try and eat them like  little cupcakes.
    
      
8. Christmas Joy: What are some of your favourite things about Christmas and/or some of your favourite memories?
This is going to sound so Romanian and I'm not even going to explain it: eating cozonaci and sarmale de post*.
As for favourite Christmas memories: it's usually it's the Christmases I spend at my grandparents house in the mountains with the whole family. That house it's so old that it's almost always cold inside (and we have to stay with our jackets snuggled in the living room) and it's really close to the ski slopes where I go with my sleigh (since I'm actually terrified and I don't know how to ski so I just stay in the kiddie part) and I freeze my toes off.
This year I might actually spend my Christmas with my smol cousins and one of them is littler and smoller and has just hatched and I might actually die because of how cute he is. Babies are adorable and I shouldn't be trusted with them for that very reason.
*this be food in case you haven't figured that out. but please save me from myself, sarmalele de post are the best vegan food that people don't say it's vegan. it's just because of the religious fast before the holidays but it's the besttt.
I know what you might be thinking: "But Ioana -there wasn't enough desert! You promised us dessert" And I get your concerns I really do- I would never be satisfied with any amount of sugar goodness either. But I would never lie to you now would I.
SO TA DA!
Foolproof plan of capturing spirits (believe me now):
Step 1: Bake dessert of choice (in my case → vanilla pudding pie)
Step 2: Powder with cinnamon.
Step 3: Arrange nicely on a plate.
Step 4: Try not to eat it.
Step 5: probably fail step 3.
oh no look what you've done
you can still celebrate because look at you go surviving 2017 you deserve it!