LOOK MOM I'M FAMOUS ON THE INTERNET!

This is so so amazing and I never though I would ever get here. I don't even know what my life would look like if I hadn't just on a wing decided "why wait until summer let's make the blog nowwww!!" (my brain is whiny and impulsive like that that's why I'm a Gryffindor now you know). I never would have met so many friends and such incredibly nice people and I probably would've still annoyed anyone in my close proximity with my rants.
In case you're new here: HIIII (this is me waving enthusiastically)!
My name is Ioana*, I am a 15 year old possible young human (most likely an old lizard). I live in Romania (yes that means I am also a vampire look at that multitasking) and I LOVE BOOKS (is you surprised?).
*most people miss-spell it, IT'S FINE I actually find it endearingly hilarious every time and I don't have it in me to correct pure cinnamon roll humans I promise I won't die inside not even a little bit if you spell it wrong
But what does that have to do with any dragons or waffles?
….well….it doesn't….
Ok fine: 1. My parents have actually always called me a baby dragon (they know what's up) 2. I like ranting and waffle is another synonym for that and also delicious food and IT FITS and 3. COME ONNNN IT'S SUCH A COOL NAME I WAS SURPRISED NOBODY THOUGHT ABOUT IT BEFORE ME.
To know a bit more about my mysterious probably human self today I'm also doing a tag (this post is looong bring yourself a snack) that's not related to books! Yes I am as surprised as you are let's see what wonderful disaster this is going to be!
Anything but Books Tag
I was tagged (a long time ago…maybe in summer…woops) by the wonderfully incredible Chloe @ blushing bibliophile to do this. Thank you so much for tagging me (and for the patience because I am a horrible slug).
Name a cartoon you love.
Do you have about 500 hours to listen to me talk about my favourite cartoons? Because boy I have a few. Did anybody say it's LIST TIME? AH who am I kidding every-time it's list time!
Avatar the Last Airbender
My Hero Academia (which is an anime but it's animated so it counts)
Over the Garden Wall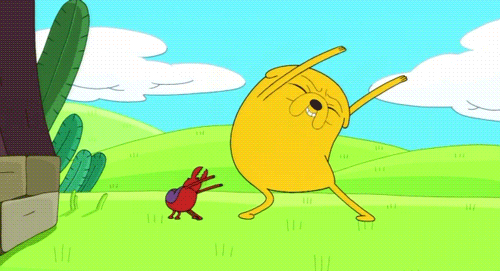 What is your favorite song right now?
Wow is this…can't be….ANOTHER LIST? (I am a huge list lover ok)
Also because it's Christmas:
What could you do for hours that isn't reading?
Watching YouTube videos…mostly because I already do that on hours on end. YouTube is a deep black hole and once you're sucked in you can never get out.
What is something that you love to do that your followers would be surprised by?
I have a weird fashion sense?
I dress like a terribly fashionable scarecrow. I just love being an eccentric cat lady that looks like she escaped a theater rehearsal. Is it vintage? Is it punk? Is it pajamas? You shall never know how Ioana dresses next!
(spoilers: it's probably pajamas because I'm a sleep deprived zombie teen)
Also I like makeup quite a bit. It's like art?? ON MY FACE!! Terribly exciting stuff. When I was little I would draw squiggly lines all over my hands in marker…AND NOW I GET TO DO THAT ON MY FACE AND IT'S ACCEPTED BY SOCIETY! (and yet people look at me weird when I put glitter on my face and draw stars honestly #rude)
What is your favorite unnecessarily specific thing to learn about?
I like to learn about really dumb things from history but re-told in a modern way. Like the American revolution in rap songs and @themackenzilee's tweets:
What is something unusual that you know how to do?
I can move my ears. That's my special talent and I am proud.
Name something you made last year and show us if you can.
I made these still life paintings.
Yes that probably isn't still life and just a bunch of garbage containers but you tell that to our crazy "visual education" teacher. (Visual education don't you dare say it's art or she will chop you up and make a soup out of  the pieces the proceed to eat you like a witch). And there are so many of them because every time I went home I forgot one and had to start again. They are also very rushed so excuse their general ugliness.
What is your most recent personal project?
This blog is my most personal-est of projects! I really love blogging and I spend loads of time doing it (mostly because I like ranting and I THINK IT SHOWS A BIT) and I am fiercely dedicated to my smol corner of the internet (even though I mostly just smashing the keyboard and blindly hope it makes sense)!

Tell us something you think about often.
Our inevitable death?
No Ioana think bright stuff: puppies, rainbows, DON'T scare people off.
Ummm….about how velcro shoes are terribly underrated and underused despite being a time-saving and possibly resource saving alternative to the shoe laces? I mean the velcro is quite literally very futuristic and easier to use and yet people still use shoe laces. Is it for aesthetic reasons? Or simply because humanity has yet to appreciate the genius that is the velcro?? You people need to learn how to accept efficiency over looks here. And this keeps me up at night.
(and no that doesn't have anything to do with the fact that I learned how to tie shoelaces when I was 12 and I still do it wrong shut up John)
(Also how does one call the velcro stuff?? I know what it's called in romanian which is "arici" but that translates to hedgehog. Let me know if you find a better word in English because Google is deceiving.)
Give us something that is your favorite.
Cinnamon
Chai Latte with almond milk
Toblerone chocolate
Salted Caramel Ice Cream
Summer rain
Say the first thing that pops into your head.
"QUICK WHAT AM I THINKING ABOUT?!"
(I do not know if said sentence was though in romanian or in english.)
What can I say…head is a deep black hole of velcro stuff and fangirling because omg 100 followers asdfghjkl!!

GRATITUDE
I wanted to take a moment to just thank the absolutely wonderful people in my life, all my incredible internet friends that made me cry actual tears of happiness.
You guys are amazing and I love you and I am so proud to be your friend.
Ilsa @ A Whisper of Ink : for making me genuinely believe that someone actually enjoys what I might be writing (and rambling sometimes) and being so supportive and leaving the looongest most amazingest comments
Marta @ thecursedbooks : for being an awesome friend and only fellow Romanian blogger that I still only speak in English with and for being the one that I can comment about specific things like my distaste for Mihai Eminescu with
Ruby @ rubyraereads : for being the one person in my timezone that I fangirled over The Raven Boys and speculated over Ronan with and for making my day when she sends me dms on twitter
Marie @ drizzleandhurricanebooks : for being an inspiration and for giving me confidence and some of the best advice when I really needed it
Rhea @ Bookchanted : for nominating me in my first ever award (YES I haven't forgotten) and making my hear jump for the first time because wow someone might actually be my friend
Chloe @ blushing bibliophile : for making me smile by just being a fellow teen and her cute comments that always bring a smile to my face
I'm so sorry if I didn't mention you! If could I would actually just list all of you that ever left a comment on this blog ever but we would be here all day. I am so happy and grateful for ALL OF YOU for liking, commenting and just even simply reading my blog (if you're too shy to comment – which happens to me all the time): HI hello I appreciate you taking time out your day to read my blog. Sincerely.
Thank you again for the WONDERFUL AMAZING EXPERIENCE I had blogging for the past few months! I am so grateful to each and every one of you!