It's definitely acceptable to start celebrating Christmas now. I am honestly waiting for Mariah Carrey to start singing about her Christmas wishlist trough all convenience stores but honestly that's #reletable because wow would I do that if I were her? yes, yes I would. I still need to find something that rhymes with aggressively screaming "BOOKS!" at unassuming citizens though.
("No Jenet put the can of peas down and buy me a book!" is the name of my next album. I have the voice of an angel…if the angel was on fire and everything was on fire and this is actually France and wow how did the angel even get here….BUY IT ON ITUNES!)

-FRESHMEN PROM! FRESHMEN PROM! FRESHMEN PROOOOOM!
For a bit of context: in my country every highschool throws a huge prom at the start of every year for the freshmen. Yes it takes place in a club, yes it's loud music and people are smoking and we choose a Prom Queen and Queen (aka Miss and Mister) and then we dance until our feet hurt. Anyone from any highschool can come as long as they buy a ticket so it's also really crowded.
…ergo, as any respectable dumb teenager I put on heels, a good layer of make up and just went with some friends.
(I don't know if you can even see that but I am wearing 10 cm heeled boots because 1. I am 5'3 so I am a pretty small creature, 2. I LOATHE stiletto shoes and really thin heels NOPE mate I don't want to be a precarious Bambi that screams of casualty waiting to happen and 3. I AM DANGEROUS FEAR ME HUMANS for I will step on your ankles.)
Conclusion: I hate clubbing. I also hate the word "clubbing" because it sounds like you're hitting someone with a club. The prehistoric type. (But I love my friends and we had fun.)
-I AM ACTUALLY NOT A TEACHER ANYMORE.
Which saddens me greatly because I loved the kids the first time I went. They were the actual sweetest and they wanted to show me what they thought was interesting and they were so so little. But there were some organisation problems (aka there was no organisation) so I had to leave.
-I ALSO SURVIVED A MONTH OF NON-STOP TESTS.
You might think "Ioana but aren't you exaggerating a bit?" and you might be right: they certainly didn't give us tests while we were eating our candy which I am grateful for. But they did give us tests while we were sleeping most certainly (how dare the biology teacher teach while I'm napping let's be real sleep is important #rude). I nearly cried when I realized I had to study for another test once…it was not the best moment of my life.

-THE YEAR IS ENDING WHAT.
Wut. Is it nearly 2018 already? I am 15?? How is time moving so quickly? Can it please take a second to let me sleep, breathe, eat some chocolate crepes, maybe stay a child forever?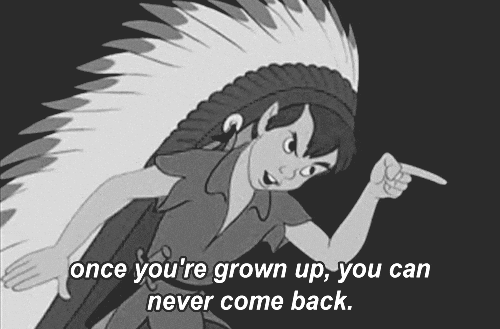 Romeo and Juliet: ☆☆☆

 I actually really liked this one and I never like classics. I found it so funny for some reason?? Like me and your boi Shakespeare have a similar sense of humor. People why focus on the romance when there is a scene where Romeo and Mercutio just sass each other by calling each other a goose. Legit literature.

Spellbook of the Lost and found by Moira Fowley Doyle: ☆☆☆☆☆ 

This has become my second favorite book I've read this year I made a whole post which is just me fangirling about it.
Turtles all the Way Down by John Green: ☆☆☆☆ 

Such an important read and oh look I like a John Green book. Review to come soon.
I didn't read as many books as I did last month but
I COMPLETED MY READING CHALLENGE!
Wooohooo *gives you dessert to celebrate*!!!
I know 40 might not be a lot to some people (especially since I count graphic novels as well and you can't stop me John) but to me it's just fine. I was in a reading slump all summer and that was horrible but I'm back on track now and maybe I'll get to 45 by the end of the year.
…..*cricket sounds can be heard in the distance for Ioana didn't have time to watch anything…she doesn't need to remind you of all those tests…also she should stop referring to herself in 3rd person because it's starting to get weird…*
Coco

: Ahh I absolutely love Pixar. Yes I am 15 and yes I did go with some other dinosaur teenage friends and WE HAD A BLAST! The movie is lovely and so very touching with incredible animation and design (I am nerd when it comes to cinematography) and very good songs. I am glad that latino people are finally getting represented on the big screen.
…..Now watch me scream when poc movies aren't getting as much recognition as any other animated movies despite having better stories. (I'm not saying this is about that Frozen short before the movie but it is about that Frozen short before the movie.)….
(I also bought a My Little Pony egg that day and got some holographic stickers from it so I walked around the mall with star stickers on my cheeks looking like Sailor Moon YES I AM A CRINGE TEEN that is just the type of person that I am you can now do what you will with that slice of information)
I've reached 100 followers??
I mean…not WordPress followers but "in total" followers!! Which is amazing aahhhhh!!!
That's SO MANY??? HOW??? Seriously if I put you all together in a room it would be crowded?? That's so many more then people I know in my actual real life!!! ASDFGHJKL!!!
LOOK MOM I'M INTERNET FAMOUS.
In all seriousness: thank you for commenting and liking and even just reading my posts. I never expected this to happen. I was overwhelmed with joy at 20 followers and I will continue to be at 100. I'm giving you hugs and waffles trough the power of the internet!!
-I've also changed up a bit how things look around here
Because I've finally figured out fonts (IT TOOK ME AGES and I think I'm now old and wrinkly) so that meant I HAD TO add new graphics and I love them so very much and now it's so pweety.
-And I HAD A VERY NICE DISCUSSION WITH YOU ALL ABOUT MY "Writing Crissis"
And all of you were so nice and left comments and helped me a whole lot and I wanted to thank you again for taking your time to actually read and comment and it made me feel loads better ❤
Some of my favourite posts this month include:
Common TYPES of the Mysterious Author Creatures
Spellbook of the Lost and Found by Moïra Fowley-Doyle // Queer witches and formidable weirdness
Simon vs the Homo Sapiens agenda movie trailer is here and it's amazing and pure and I can't wait to make everyone read it and then go see it with me!

Also the Avengers Infinity War trailer exists and I AM LIVING I'M SO EXCITED AHHH (hello yes I am a huge Marvel nerd). I want to see Doctor Strange and Tony and Cap just DOING AMAZING STUFF and Peter because he's now my absolute fave and asdfghjkl. Ioana.exe has stopped working is seems.
CASSANDRA CLARE IS WRITING A NEW SERIES and whop there goes me I am a puddle on the floor CAN I HAVE IT NOW PLEASE??? (My wallet has transformed into a howler and I can't say I blame it)
sleepy doggo is telling you to go start preparing for holidays are coming
Do you have any Christmas movie recommendations (because I would love to get into the festive mood)? What are your plans for the holidays? Do you celebrate Christmas (is not what do you celebrate)? Let's just get excited BECAUSE IT'S DECEMBER together!