Hahaha….is it socially acceptable to start celebrating Christmas yet?
Welp…looks like October just ended so I better become one with the Christmas tree. There is no escape for I am made of tinsel. I would transfigure into fairy lights but we all know that I'm a strong advocate for all year round fairy light usage.


I have officially been alive for 15 years now and wow aren't you all just so glad?? Spain is in fact SO glad that they made my birthday a national celebration mate so get on their level of dedication. (Nope there is absolutely no coincidence that 12th of October is The National day of Spain shut up Susan.)
 And of course I had to celebrate with all the family persons in my life. AND THEY BOUGHT ME 4 DIFFERENT CAKES. They know what's up. They are related to me after all I wasn't expecting them to be any less dramatic. We are notorious for being the definition of extra.
(I have no proof of the existence of the cakes since I may have eaten them all so you just have to take my word for it)
I WENT TO VALENCIA in SPAIN!!
I love my parentals for caring exactly 0 percent about what is normal and just flying me to Spain for my birthday in the middle of a school week. Who needs maths anyway??
(I am so proud of this picture please admire it I had to bend at odd angles to take it but it was worth it)
This means that I OFFICIALLY know what I'm doing. Mostly. Am I supposed to threaten people with dragons and occasionally demand candy from mere mortals?….No? Well I say I can and who's THE JOURNALIST BETWEEN THE 2 OF US HUH??? I AM, ergo your argument is invalid. (Unless your argument is actually pretty valid in which case you get a cookie).
 I write for TWO (Zwei, Dos) WEBSITES NOW!! The school's newspaper (!!! MUCH EXCITED FOR THIS ONE?? I already love it so much?? Made some writing and photography friends) and a teen online news site!! How fricken amazing is this??
 They are in Romanian sadly – for me too because I write so much better in English most of the books I read are in English how do I even first language properly?? I am stuck because I think I forgot how Romanian works.
 Look at me doing 50 different things. "When do you even get time to sleep Ioana?" you may be wondering. Well I do in fact not get any time to sleep. I am running on sugar and pure sheer force of will here. Luckily I might be a vampire or a lizard (it is not yet certain one of the true conspiracies of the world) so I probably didn't need sleep anyway.
 Who even thought it was a good idea to make me a teacher? I will be teaching English to poor children that can't afford to pay for lessons at a local church and I AM BEYOND EXCITED!!(Also scared because children scare me.) Yes it's community service which lots of people from my school are also doing and everyone is so lovely and over all flailing over smol humans.
THIS BE THE SEASON FOR SPOOKINESS
I absolutely adore Halloween and it's a shame really that my country is just a sour trashcan when it comes to celebrating it…alas my school organized a party and I went with some frens! And…than we took the bus to the nearest shopping center decked out in full on Michael Jackson's Thriller make up.  I don't think the grandmas appreciated the fake blood all that much.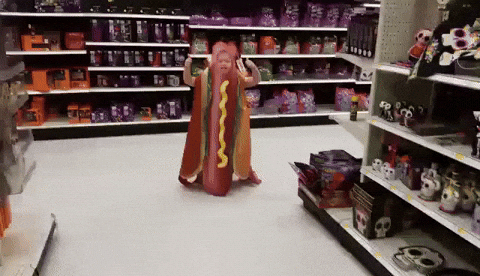 This month I finally read the amount of books I usually read in a month which means: NO MORE SLUMP! Begone book slump I succumb to you no more!
(Please note that I'm not saying that you HAVE to read at least 5 books a month. That's just how many I usually read. Everybody has their own pace and it's ok to be in a slump and not read at all!)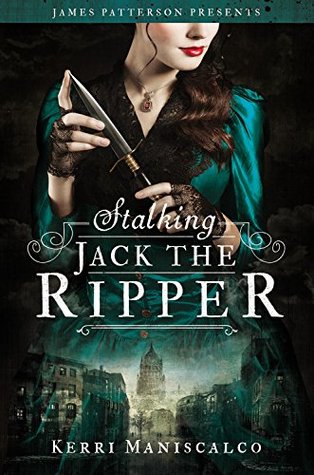 Unravel Me by Tahereh Mafi:

 ☆☆☆ I'm a tad bit sick of dystopian novels but I can certainly see why this was popular in 2013. ALSO: I NEED MORE WARNER!!
Stalking Jack the Ripper by Kerri Maniscalco: ☆☆☆ Murders in Victorian London that aren't nearly as fun as they should be. My review is HERE if you want some Sherlock Gifs and in depth thoughts.
Between the Devil and the Deep Blue Sea by April Genevieve Tucholke:

 ☆☆☆ Very atmospheric but I think the devil got lost on the way because he was nowhere to be seen.

Lord of Shadows by Cassandra Clare:

☆☆☆☆☆

 

haha CAN YOU HEAR ME ENDLESSLY SCREAMING?? This is my new favourite book series yes better even than Harry Potter
Giant Days vol.1: ☆☆ Funny collage students and amazing art!! Sadly the plot was a bit rushed.
MOVIES & TV SHOWS
Rick and Morty (season 3): This was SO GOOD!! The season finale let me down but still. I am terribly disgusted with the fanbase though and I'm face palming so bad. I highly recommand watching this show because IT'S INCREDIBLE but trigger warnings for almost anything under the sun.

My Babysitter's a Vampire:

I found this movie on Netflix and I remember being too scared to watch it in 2nd grade so curiosity won the best of me and I HAD TO…it was worse than I remembered but oddly still entertaining.

 So…one of my posts had so much success this month OMG?? This is so so amazing and I have no words and just asdfghjkl. Just let me do my pterodactyl scream of pride here bit.
WHAT I like about Contemporary Fairytale Retellings (+ a geeky retelling review!)
I got an explosion of likes and followers and omg HELLO PEOPLE OF THE INTERNET that joined me!! I shall bribe you with dessert, bad jokes and GIFs from now on so be prepared for that.
(Ilsa @A Whisper of Ink actually linked to my post in her AMAZINGLY AWESOME discussion about how to spice up your book reviews and please excuse me while I sequel in excitement!!)
I even got something in my SEARCH TERMS:
amazing stuff right here yup 
->

 well who am I to disagree with the truth mate I am glad to know you think I'm in any way amazing

Also for Spooktober I made some themed posts since I absolutely adore Halloween and I am an autumn person!
 Cait @Paper Fury IS GETTING PUBLISHED AND OMG I AM SO EXCITED HER BOOKS SOUNDS LIKE EVERYTHING I'VE EVER WANTED IN A BOOK (ok maybe not EVERYTHING but CLOSE ENOUGH) AND AGHHHH I'M FOREVER SCREAMING!!
Add it on Goodreads HERE
Cait also made a very important interview with the author Daley Dowing in which they discuss their autism and it's amazing and incredibly eye opening!!
Restore Me by Tahareh Mafi got a COVER and a SNIPPET and omg it's so adorable
Adam Silvera and Becky Albertalli ARE CO-WRITING A BOOK AND YOU JUST KNOW THAT IT'S GOING TO MAKE US ALL CRY BOTH FROM LAUGHTER AND FROM THE SADNESS WHEN OUR HEARTS GET RIPPED OUT
Stranger Things Season 2 is out and I've already watched the first episode IT'S SO GREAT my spooky children (that also happen to be MY AGE!! Finn Wolfahrd is literally 2 months younger than me!!) are back!!!
Danisnotonfire made a video talking about dealing with clinical depression to help destigmatize openly talking about mental illness and it's amazing

 I haven't posted anything on bookstagram since the begging of October. It makes me sad that I didn't have much time to photograph books since I love it so much but alas I have to pick my battles.
 My derpy dog wishes you all a happy November!
How has YOUR October been? Did you do anything nice for Halloween like stuff yourself with candy? Are you watching the new season of Stranger Things? And how excited are you for CAIT'S NEW BOOK ON A SCALE OF 10 to 10???
LET ME KNOW.