HELLO AUTUMN!!! I've been expecting you.
So this is the first of the 2 autumn months over huh. (Oh you thought they were 3? Well no you sweet summer child for you see: in November we start celebrating Christmas)
*gets witch hat and cauldron out* IT'S HALLOWEEN MONTH WITCHES!!
It's officially HALLOTHANKSCHRISTMAS SEASON!!
(even though I don't celebrate Thanksgiving)
I am so not sorry for using this same gif. This is like my soul gif ok people. It represents who I am inside and I wait all year to use it. No shame.
(I also happen to look so much like a Shibe the resemblance is uncanny…my friend sends me pictures of shibes like "it you"…brilliant glad to know I inspire people)

So, as you might know (maybe possibly….I mention it quite a lot…I should shut up about it shouldn't I…) I STARTED HIGH SCHOOL!!

Yeeeeey!
And it's actually been a lot of fun! I got out of my crustacean shell and actually made some friends! Flesh and blood and all the fun stuff! I'm quite the extrovert (yes cue surprise gasp track because we aren't extinct as Tumblr would have you believe thank you very much last I checked I was real and not somehow imaginary) so it's been amazing to hang out with so many people!
The downside: I haven't been reading that much. Or bookstagraming at all.Or blogging that much – I've come to the conclusion that posting twice a week is best!! And I'm very happy and pleased with that!!
AND DO YOU KNOW HOW MUCH BETTER MY LIFE IS WITHOUT MATH IN IT?? I ditched it forever now. Never going back.
I mentioned before that highschool here is a bit different and the short version is I choose to study literature and foreign languages more and that means I literally have math once a week for 2 hours. AND THAT'S IT!!
(also less physics, biology and chemistry which I AM SO HAPPY ABOUT!!)
 In 11h grade (16-17 year-olds for comparison..I think it's similar to the dutch school system with the ages) I will have math no moreee! MUAHAHAHA!! Take that adults!
(I actually kind of liked math…I hate chemistry though…and physics…and ya'll are surprised I don't like science fiction huh)
My Spanish classes are awesome!! I am thrilled!
 It's already going so much better than it ever has with German (Sorry German people I'll always love your Apfelstrudel!!). Of course it's way easier since it sounds so much like my own language. I can already say un perro! Which means a dog!! Look at me go!
PUMPKIN SPICE LATTES ARE BACK BABY!!!
And of course now it's replaced my blood type at this point. Coconut Milk Pumpkin Spice Latte is making up more than 90% of my bloodstream and I'm so happy. My level of basicness is back to normal. Bless the vegan milk options at Starbucks tbh. My lactose intolerance is thanking you!
I am basically dead by now because I've been doing a lot and I'm writing most of my posts at night and just asdghjkll. Just asdfgghjkll.
That means that this post is literally ghostwritten. Since I'm a ghost. Badabumtss lame ghost puns.

 I've read a grand total of 3 amazing books this month which is slightly better than last month! I am the queen bookworm that apparently never reads! Just give the crown already!!
Geekerella by Ashley Poston:☆☆☆☆ THE CUTEST!! READ!! Cute and fluffy not at all what I would read in autumn but hey it has a pumpkin on the cover so it's fine. And HERE is my review and a super fun discussion!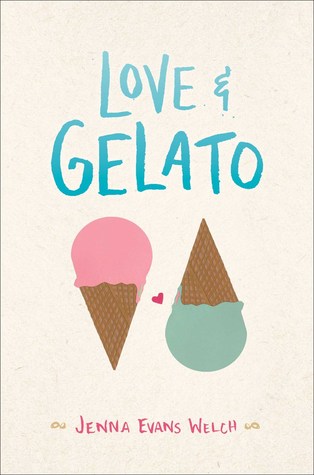 As I said: too busy hanging out with friends and life stuff. Not really much time to binge watch TV. So I decided to just mix both of those categories into one this month!
The Devil wears Prada

: ☆☆☆☆☆ This is one of my favorite movies ever! In all seriousness I watch it every time it comes on TV. Every. Time. Without fail. I don't even like the ending that much. It's just that it cracks me up.

IT

: ☆☆☆☆☆ OHOOOO I ENJOYED THIS MOVIE A LOT!! I have like no 80′ nostalgia (half because I wasn't alive in that dinosaur age and half because..well the 80's didn't really happen in Romania…for…reasons ahem) and I'm not a fan of horror BUT OMG THIS MOVIE WAS SO GOOD!!! Go see it now!! Stunning camera work, good acting and GREAT HORROR!!
13 Reasons Why (1-7 ep): ☆☆☆ I watched this with a friend. We both agreed that we aren't impressed. It was good and very entertaining yes, but I really don't think it's good representation or a good way to raise awareness since it was way too dramatized.

(!!If you are dealing with suicidal thoughts please PLEASE call your local hotline!! Take care munchkins!!)

 Since I posted so much this month (WOHOO GO ME!!) I decided to make a list (!!LISTS WHO DOESN'T LOVE LISTS!!) of my 4 favourite posts I made!
(I am sososo proud of all my book reviews so those are almost always guaranteed to make this list…yeah I'm biased I have preferences between my children I admit)
I was also tagged to do the The Versatile Blogger Award and the Sunshine Blogger Award which was terribly exciting and so incredible!!!

Caraval sequel gets a name, cover and release date! And even tough I didn't enjoy the first one I'm intrigued to read more!
Except that everyone is basically 90% pumpkin spice latte and ready for Halloween. Including me!!

 I GOT OVER 100 LIKES ON ONE OF MY PICTURES AND I'M PRETTY SURE I NEARLY CRIED OMG!!! AND I HAVE OVER 100 FOLLOWERS WHICH IS SO SO INCREDIBLE?!
LOOK MOM I'M FAMOUS NOW!! Celebratory cookies are required!
I've been in the worst bookstagram slump this past month! I felt like my post were lower quality and I really didn't have time for shoots so I just quit the #allthebookssept challenge. Which I felt very sorry for. I've been posting irregularly ever since and until I get a bigger break form school and time to shoot I don't know if that will change.

Hope the spOOOooOpy pupper will bring you good vibes and happiness this next month!
Hello how has YOUR September been? Did you go back to school (I hope it went well <3)? Or maybe not? How excited are you for Halloween (on a scale of 10 to 10?)
TELL ME EVERYTHING!!